Hazel Armstrong's book Your life for the job: New Zealand Rail Safety 1974-2000 is now available.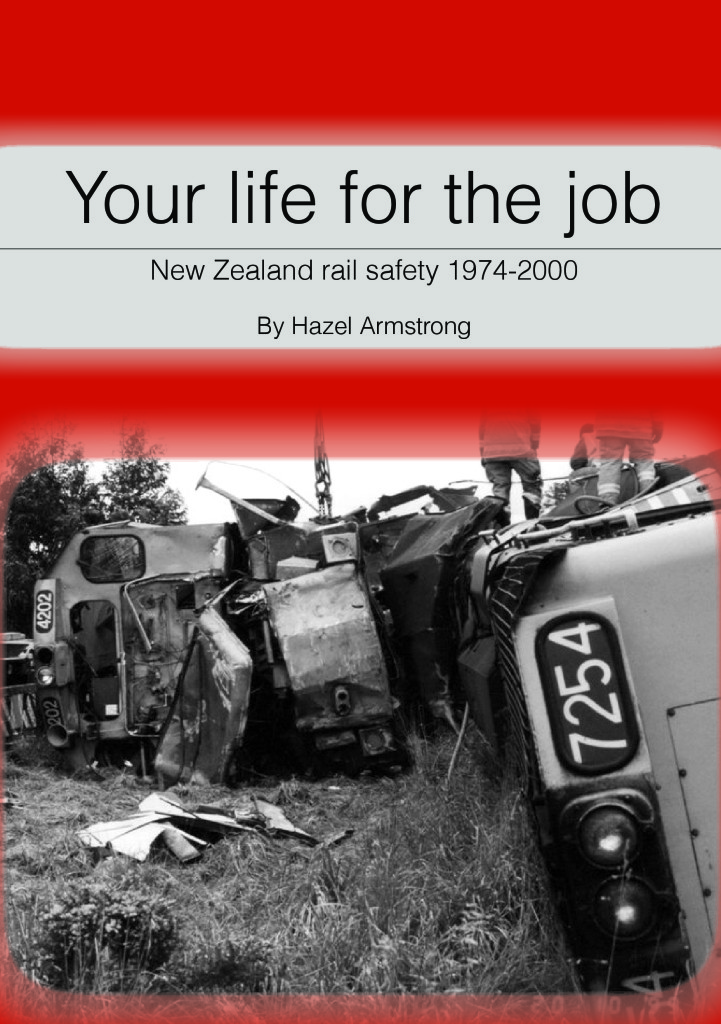 This book, written by New Zealand's foremost legal expert on workplace health and safety, concludes that the appalling rate of death and injury on New Zealand's railways in the 1990s is 'the story of de-regulation and privatisation'.
In the early 1990s new workplace health and safety legislation 'obliged employers to take all practicable steps to prevent harm to their employees'. Your life for the job makes it clear that New Zealand Rail (NZR) was secretly exempted.
Soon afterwards, NZR was sold to a consortium of private owners which renamed it Tranz Rail, cut staff numbers and reduced spending on equipment and maintenance. Eleven of its employees were killed on the job between 1995 and 2000. This shameful record was brought to an end after the RMTU, the rail workers' union, successfully called for an independent inquiry.
Author Hazel Armstrong points out that both the 2000 Tranz Rail inquiry and the 2012 Pike River inquiry illustrate what happens when regulators are ineffective and are captured by the employer; Parliament and the government of the day are prepared to compromise worker health and safety for some other end-game; and directors and managers turn a blind eye to hazards.
Copies of Your life for the job can be purchased from Hazel Armstrong Law for $20. Email legal@hazelarmstronglaw.co.nz to order a copy. Alternatively, you can read Hazel's book online.